Black Paint Backgrounds | Nathalie DeSousa
acrylic paint black background Design Team projects Fleur collection Inspiration Kaisercraft Mixed Media Nathalie DeSousa process video Product Information Scrapbooking Tips & Tutorials you tube
Hello Scrapbook Nerd friends!
Hope you all are doing well, now that Autumn is almost here!  YAY!!!
For today's tutorial, i want to focus on using a "Black Paint Background" for your next project.  I know that the idea of adding mixed media is a tough one for many of you, so hearing of adding black acrylic paint to your page is probably making you scared.   But i am hoping by the end of this post you will take a try at this technique.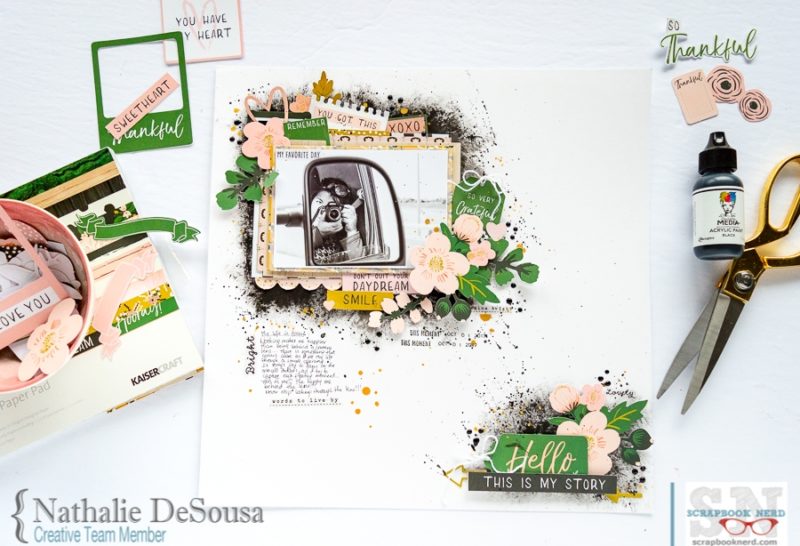 Can you see all the black paint in the back?  Well, though you can see peeks of the mixed media, all the layers of paper and embellishments also pop from the page.  It has to do with the contrast between the background and the many layers that are forming this page.  The following video will show you how this page came together:
Now that you have seen how this page turns out, let me give you a few tips on how to be successful on using and creating this type of backgrounds:
Use black acrylic paint (heavy body work a bit better, as they have less water which will prevent paper bucking)
A wide acrylic paint brush or a hard bristle brush work best when adding Acrylic paint and creating the feathering effect of the background.
If possible use a heavier weight of cardstock.  This will help with avoiding the paper curling.
A little bit of paint goes a long way.
Always start with a smaller area of mixed media.  It is easier to add more paint than to cover or take it away.  A good rule of thumb is to create a background that is only about half an inch bigger than the picture you will be using.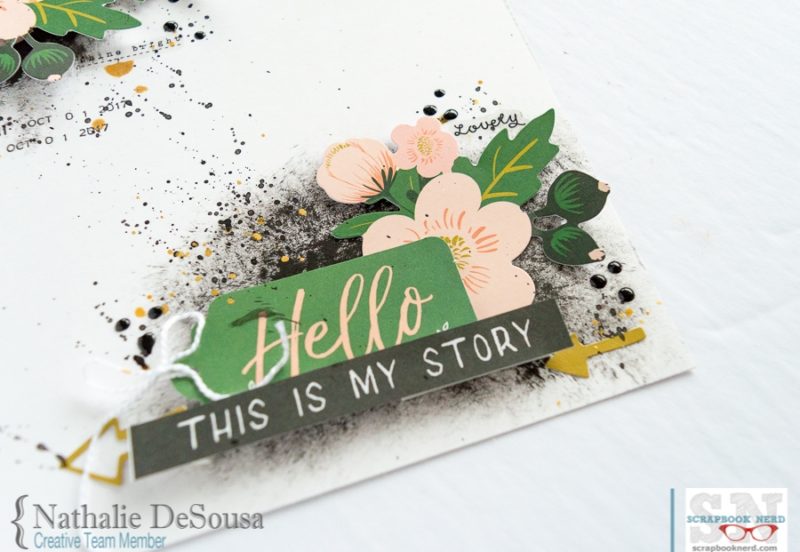 The dark background makes all the elements pop, think of it as the blackboard we saw in our classrooms.   These were designed to prevent light reflection and  make all the color chalks pop. In this case the black paint on the page works in a similar way, and brings forward all the details in the layers and embellishments.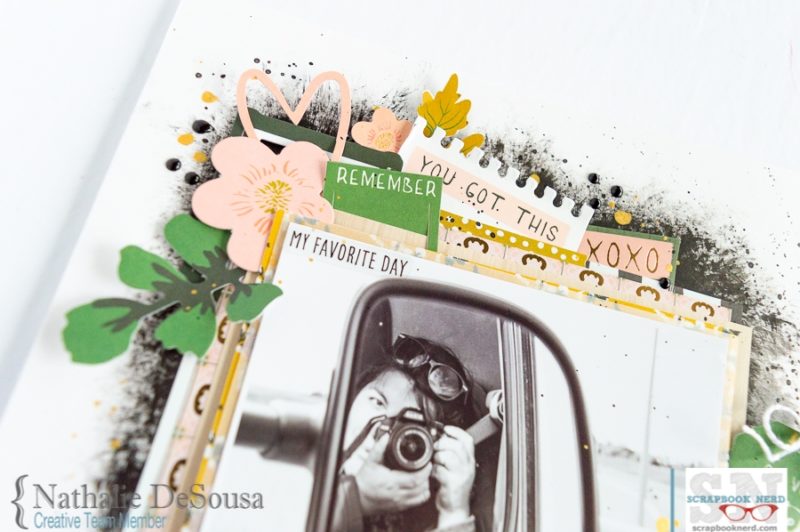 Don't you just love all the details and florals in the Kaisercraft "Fleur" collection!?!  The muted palette shines on this background, and just bring the picture forward.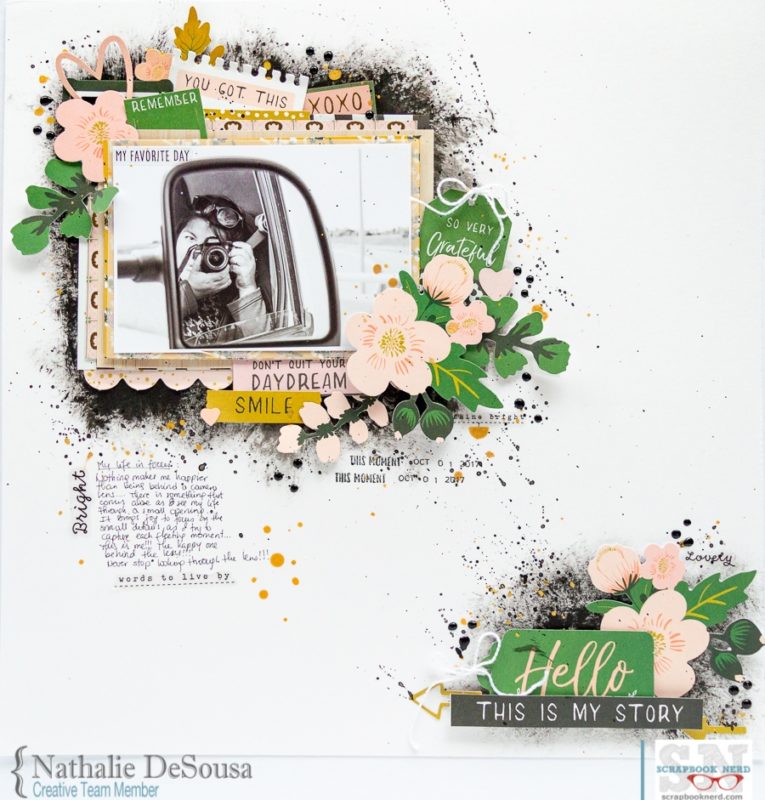 Even when mixed media is not something you enjoy, this technique can easily be used to create a page with a dark background, or try your hand on getting messy.  I cannot wait to see what you create.  As always, remember to stop by Scrapbook Nerd to check all the materials used in this page and pleae do not hesitate to contact me, if you have questions on how this came together.
See you all soon,
XO

Kaisercraft – Fleur collection:  kit, 6.5×6.5 paper pad, collectibles
Dina Wakley Heavy Body Black Acrylic paint
Maggie Holmes – Willow Lane Collection – clear stickers
---
← Older Post Newer Post →
---