Reinvent Patterned Paper Background
Design Team projects handstiched Inspiration let your heart decide my mind's eye Nathalie DeSousa Nerd Academy New products Pinkfresh Studio reinvent backgrounds Scrapbooking Tips & Tutorials wander collection
Hi there!
It is that time of the year when flip flops and sandals become our best friends, and the sun shines longer during the day.  YES!  Summer is here, and with that comes lots of new adventures and moments to document.  So it is fitting that this week's theme for the DT is "Summer Days are Here".
Well with that being said, let me show you how to work a quick and clever way to create a focal point in a layout just by reinventing/reworking a piece of patterned paper.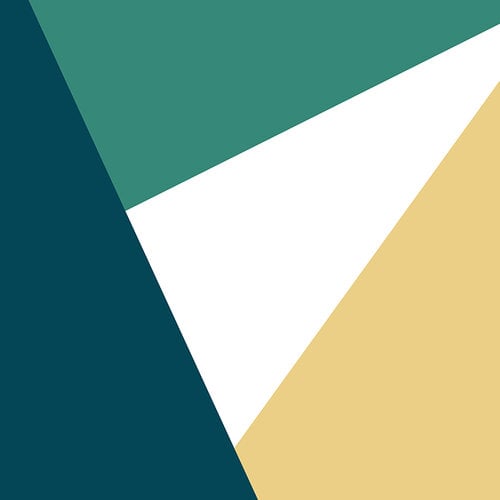 For this layout i chose to rework the Vista paper from the Wander collection from My Mind's Eye.  The paper has a very geometric and visual pattern, but can be a bit hard to work with since the lines draw your eye in different directions.  So my choice was to cut each of the sections, and  reattach them onto white cardstock so that the vertices of all the triangles meet ( at their best) in one single point, thus creating the focal point of this page.
Once the paper triangles were in place, i decided to add some stitching around the edges of each triangle so that they secure the pieces together, but also so create the small arrows that guide your eye to the center of the page.  By working with the coordinating embroidery floss, the stitching also helps to harmonize the entire page.
Since there is a focal point set on the page, the rest of the page comes together easily.   Just a few clusters of ephemera and stickers from the collection around the picture frame the image.
Once again the lines in the background also help  with the positioning of the title .  For this i chose to create a large title using a JustNick studio cut file that was altered to fit in this page.
Finally to balance the page, a small cluster was added to the bottom right of the page.  This just  not only balances the page, but also helps to accent the directional lines of the page.
I hope you try this techique, which can easily be reworked with pieces of patterned paper or the both sides of a single sheet of patterned paper &/or one single sheet of patterned paper and cardstock.  If hand stitching is not your thing, then replace it by machine stitching or just leave it out completely.  The trick here is to create contrast in the triangles so that they define a focal point in the page.
As always let me know if you have questions on how this came together, and don't forget to stop by Scrapbook Nerd to check all the materials used in this page, and all the new goodies arriving!
XO
My Mind's Eye –  Wander kit collection
My Mind's Eye – Wander collection – Die cuts 
My Mind's Eye – Wander collection – Puffy Stickers
My Mind's Eye – Wander collection – Chipboard stickers
My Mind's Eye – Wander collection – Enamel Dots
Pinkfresh Studio – Let Your Heart Decide – Enamel heart stickers
Pinkfresh studio – Let Your Hear Decided  – Cardstock Stickers
Pinkfresh Studio – Life Noted – Epoxy stickers
Just Nick cut file – GO SEE DO
---
← Older Post Newer Post →
---