Creative Team Weekly Digest
art journal Design Team projects From around the Web general gratittude Inspiration Inspsired Nerd joy atkinson Mari Clarke Mixed Media Nathalie DeSousa New products process video Scrapbooking Tips & Tutorials Videos
Hello everyone!
Hope you all are enjoing what is left of Fall, it is snowing here in Canada already!   We took this week to celebrate Gratitude, and have asked our DT to create projects that document what they are thankful for.   So, let's see what they have created this week, first up is Mari.
Mari created her layout using the Vicki Boutin mixed media products and papers and embellishments from Field Notes. Using a Crafter's Workshop stencil, Mari added some acrylic gel medium to the edges of the Bazzil Marshmallow card stock. Once dry, she added some Art Crayons with a stencil brush.
Mari also added some Foil gel and added some Gina K foil to a few areas. Some more Art Crayon was added in a few other areas of the background using the Vicki Boutin stencil and the stencil brush. For more details, head over to Mari's YouTube channel for the full process.  What a fun and colorful layout,  Thank You, Mari.
Next up is Nathalie.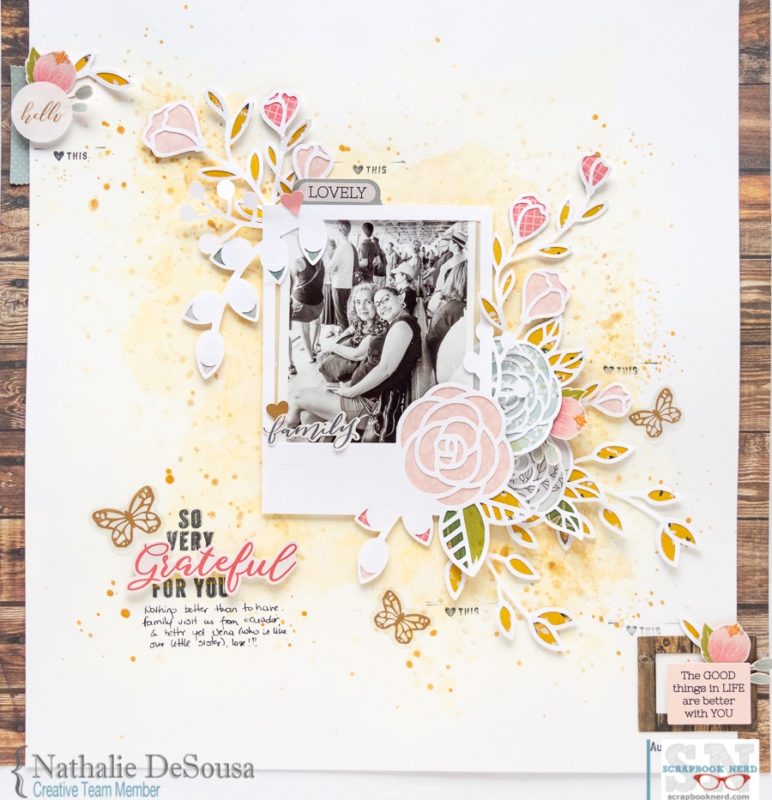 Nathalie was up on this week's Tuesday Tutorial with this new page that focus on working non-seasonal paper collections into a Gratitude page with an Autumnal feel.
She combined Kaisercraft's Full Bloom collection and Vicki Boutin Mixed Media to create a soft layout that celebrates her family bonds.  You can check more details of the page on the previous post.
Now it is Joy's turn.
Joy created this TN page in a Prime Marketing watercolor insert using watercolor crayons, a few stencils, stamping inks, and a favorite  quote about gratitude.   Art journals and now TN pages are Joy's favourite way to collect life reminders and quotes.   Beautiful spread, Joy!
Wow!  what an amazing group of projects that celebrate gratitude.  We hope these inspire you to create a project about something you are thankful for!    Remember to stop by the Scrapbook Nerd store to check all the new products that are arriving at the store!
xo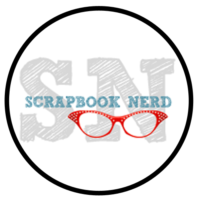 ---
← Older Post Newer Post →
---