Using Gold tones to create a seasonal layout.
Cut files Design Team projects gold gratitude week handipaper Inspiration Kaisercraft Bloom collection Mixed Media Nathalie DeSousa Nerd Academy process video Product Information Scrapbooking Tips & Tutorials Tuesday Tutorial Videos
Hi there!
It is starting to look a lot like Fall is about to transition into the most wonderful time of the year!  But before we move onto the next season, our friends and family in the US are prepping to celebrate Thanksgiving, so we have decided to dedicate our week to document our gratitude.
Today, I want to show you a new layout that creates a seasonal layout using a non-autumn paper collection.   We all are guilty of categorizing our paper collection based on the designs, colors and themes.  However, there are a few little tricks we can use to repurpose them so that they fit the season you want to document.  In this case, I am using a Spring collection to document a Fall theme; so, i decided to pull lots of gold and gold tones to bring some of the coziness of the season to the page.  The following video will show you how it all came together:
As you can see in the video, I used a bit of mixed media and a fall colored patterned paper to bring those warm tones to this page.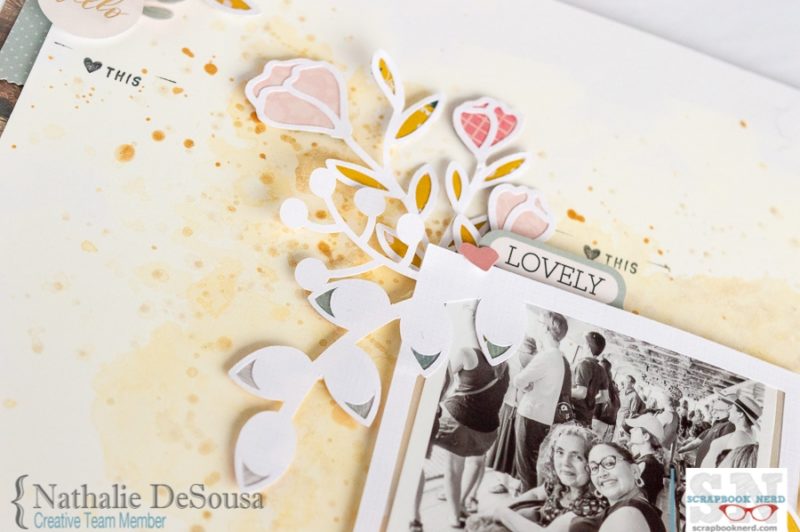 Eventhough the papers used to back the flower cut outs are not seaonal, the use of the mustard patterned paper to back the leaves bring the perfect autumnal accent to the background.   The soft matte gold watercolor around the picture makes all the details in the flowers pop, but also bring a bit of the fall-tones to the background.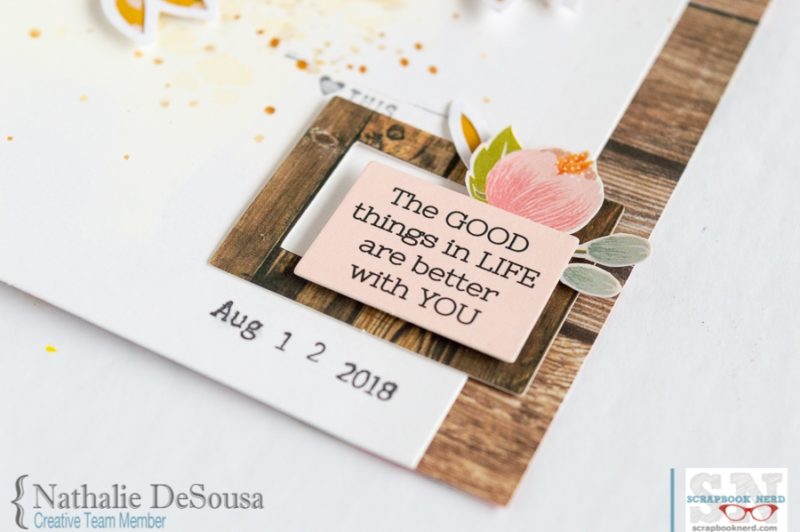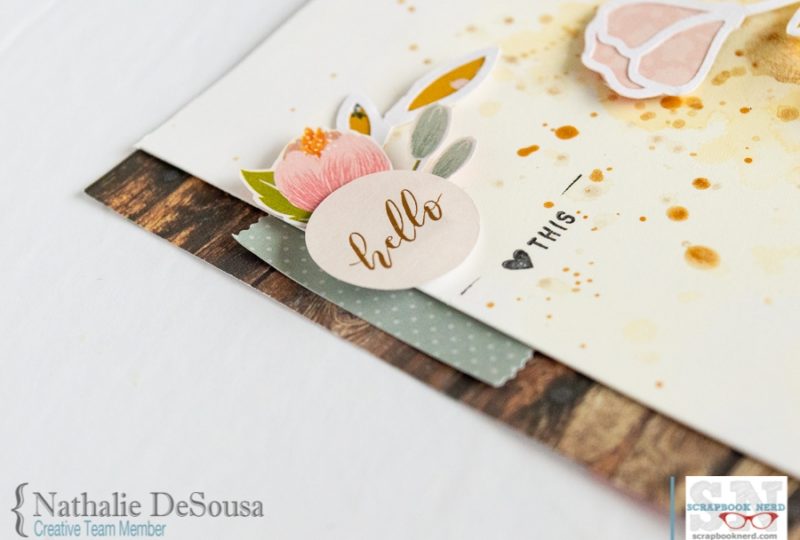 Bringing some more rustic tones (like the ones in the woodgrain paper) to the layout will also help to bring the shine and shimmer in the gold materials added (as splatters and watercolor) to the background.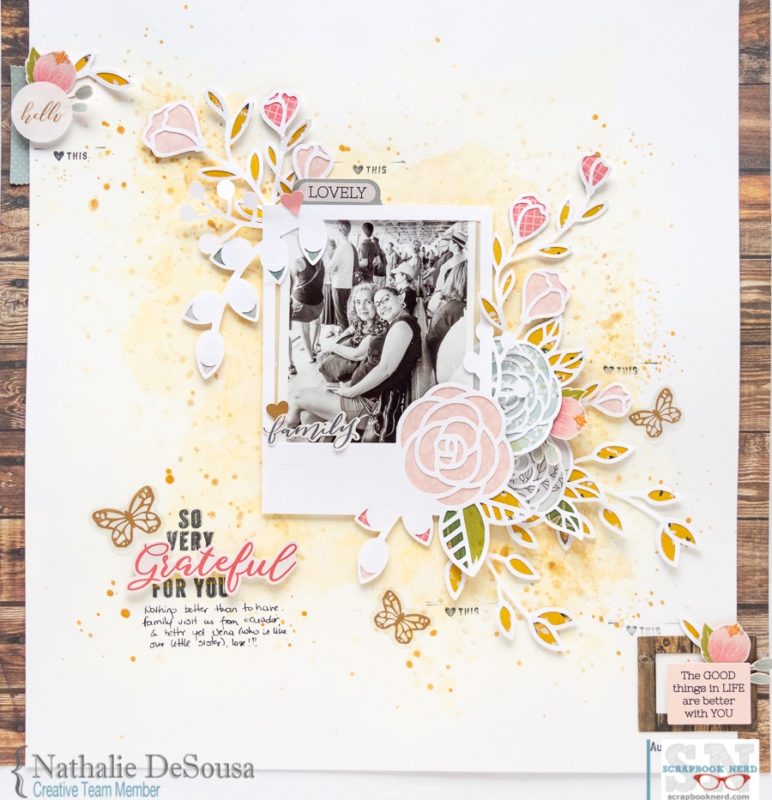 It is amazing how a little color in the background, and in small accents around the page can easily transform an every day layout into a seasonal themed page.   Remember to  check all the materials used in this project at Scrapbook Nerd, and please do not hesitate to contact me if you have questions about this page.
XO
Kaisercraft –  Full Bloom collectio and collectibles
Vicki Boutin Art Crayons (warm and neutral sets), gesso,  foundations paper
Heidi Swapp gold lame color shine
Concord and 9th – Thankful Leaves Stamp set
Jen Hadfield's Sticker book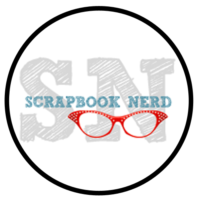 ---
← Older Post Newer Post →
---