Sunday Sketch | 09.30.18

It's another beautiful fall weekend here. I always find this time of year to be perfect for crafting. There's a bit of a crispness in the air that makes me want to make pretty things.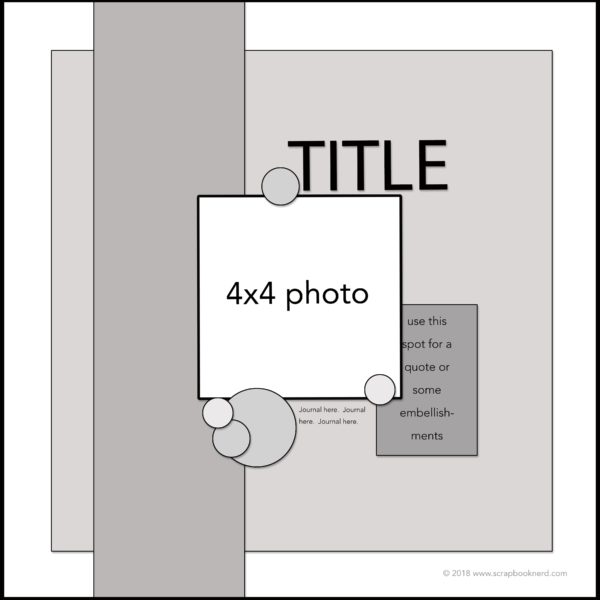 At first glance this week's sketch is a simple one, but it's all about how you interpret it. If you want a simple page, that's great – more focus on the photo – but you can jazz it up if you want. It features a single 4×4 photo in the centre of a 10×10 mat, with a single strip down the left and a few embellishments.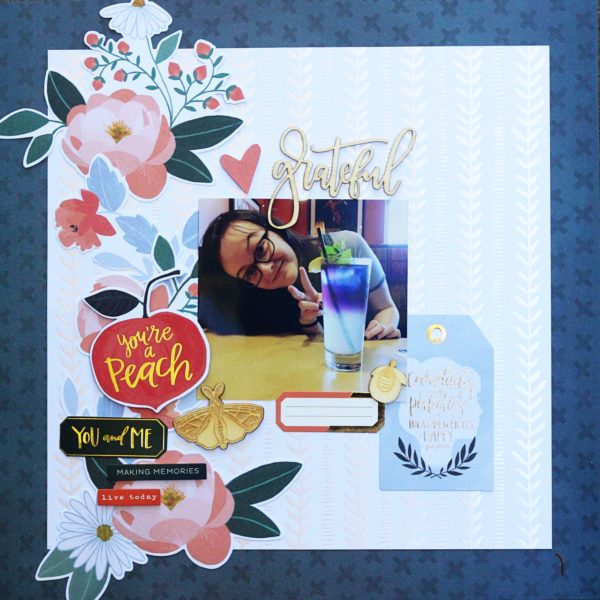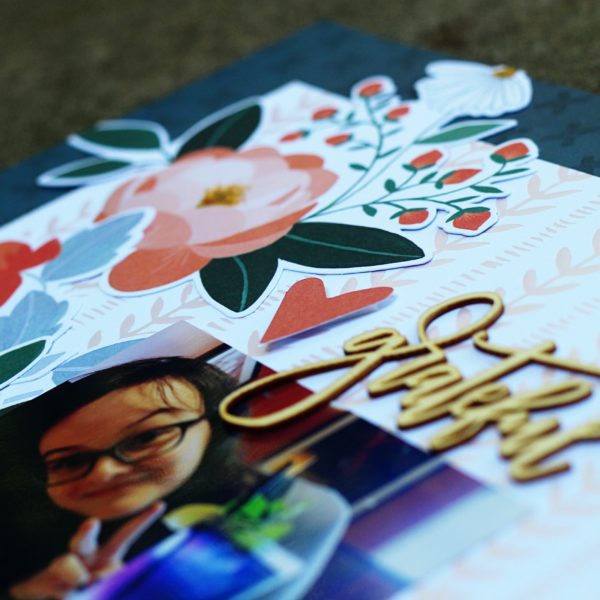 You can see by my page here instead of paper for the strip on the left, I clustered together some large flowers. It's important to remember that the circles on my sketches represent embellishments or embellishment clusters. I used a small heart from the ephemera pack, some word strips and a few wood veneer pieces to embellish my page. You could do a bit of mixed media for the strip on the left, a collage of patterned papers and embellishments or even a single strip of patterned paper. The choice is yours.
For this page I used the One Canoe Two Twilight line of paper and embellishments.
Happy crafting!! I can't wait to see your creations over in the Facebook group.

---
← Older Post Newer Post →
---