Creative Team Weekly Roundup

The creative team was busy creating some lovely projects during the last week of September.  First we have this gorgeous project from team member, Nathalie.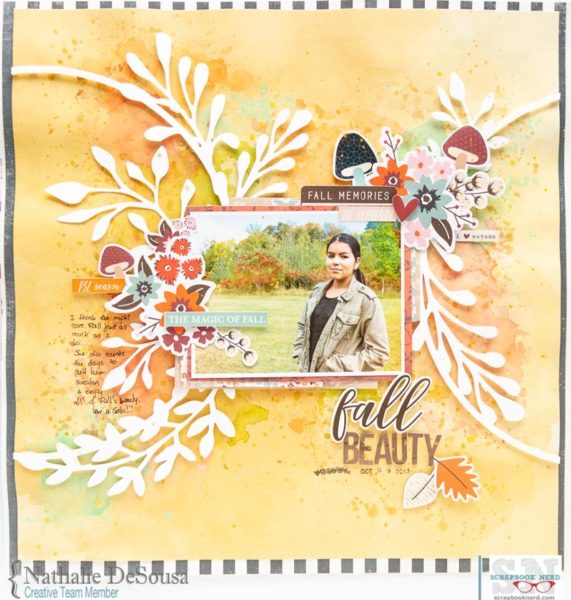 Nathalie created this page to celebrate her favorite season, Fall! She used a paper from Simple Stories "High Style" paper pad as the background for her page, and then used Prima watercolor palettes to add a bit of mixed media to the background.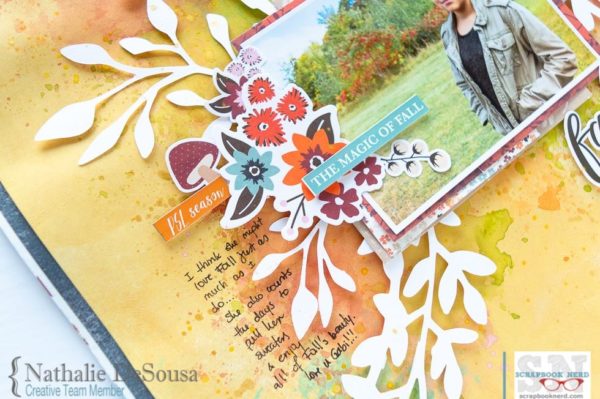 The cut file used is one of her designs (for Citrus Twist Ktis), and was split in half so that the leaf clusters meet in the center of the page.  Nathalie placed the picture of her daughter and embellished the page using pieces from the new SImple Stories "FOREVER FALL" collection.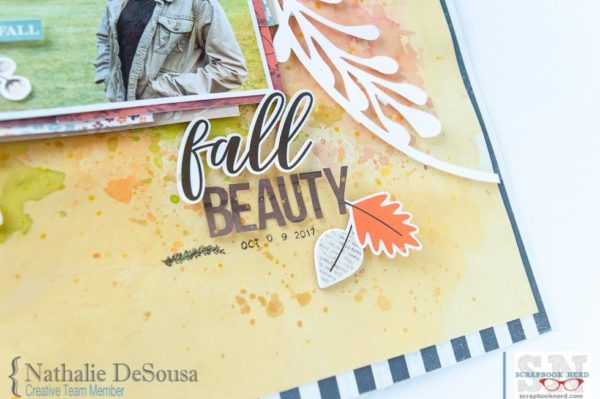 She framed her page using a paper from the "VIntage Halloween" collection also from Simple Stories.  Such a lovely page!
Next is Mari's project for this week.  Mari created a 12×12 scrapbook page using "Field Notes" from Vicki Boutin and American Crafts.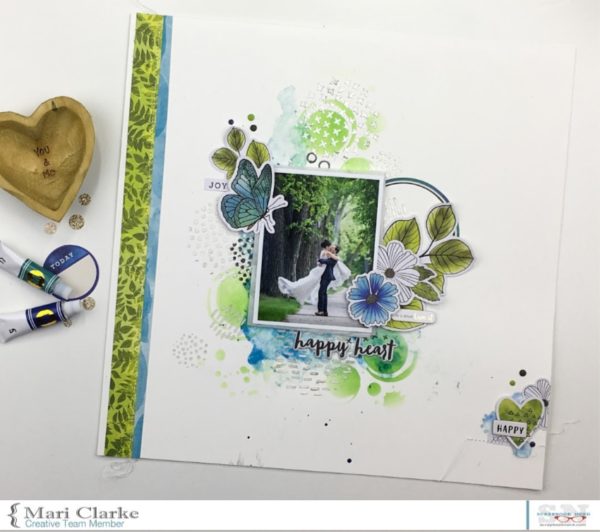 To begin, Mari used some mixed media (Vicki Boutin Art Crayons, stencils, glaze medium and water color) to create the background on Bazzil Marshmallow card stock.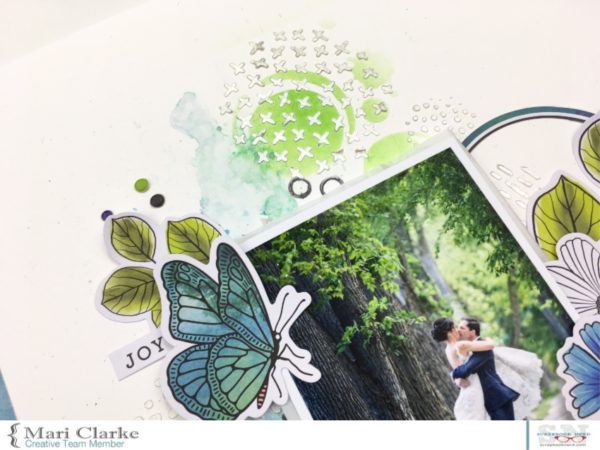 Mari added die cuts and stickers from Field Notes to embellish the layout. All of the colors complement the colors in the photograph.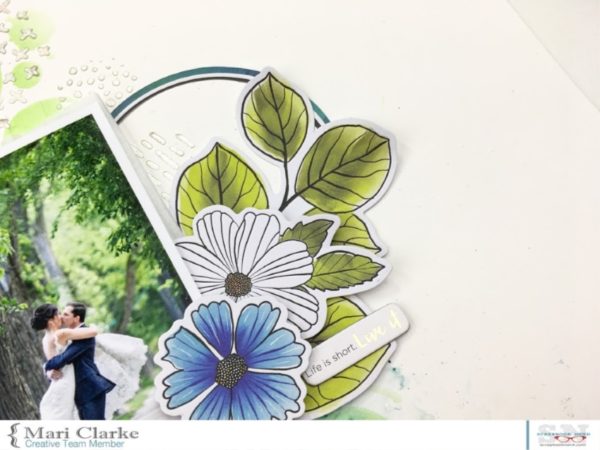 The die cuts and phrase stickers are so much fun to embellish with from this collection!
Next, we have a project from team member Gisele.
Gisele used the Photoplay "Paprika" in a grid pattern. Her inspiration was the gorgeous sunflowers she photographed last fall.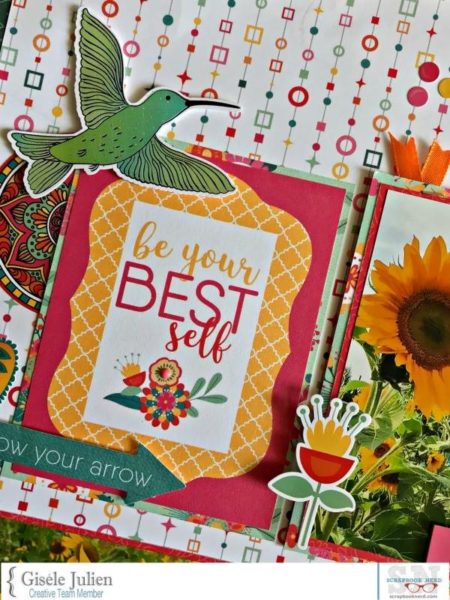 All stickers and cards are from the collection too. The hummingbird sticker is from Photoplay "Spread Your Wings". Some stickers have been popped up to give dimension to the LO.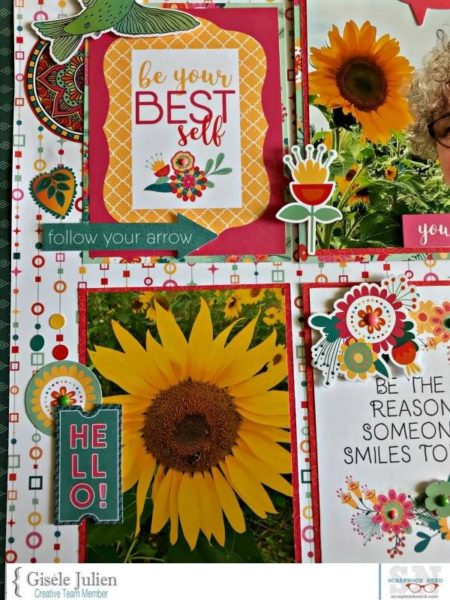 A few enamel dots from her stash have been added here and there and a tiny piece of orange ribbon stapled to the top middle photo to add some textutre and interest. Gisele loves bright colours and she had lots of fun with this page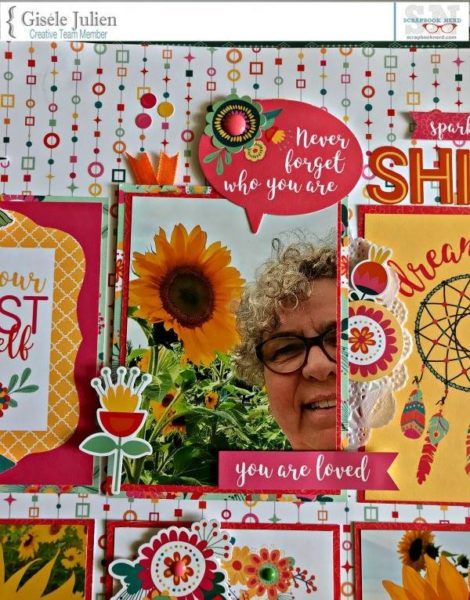 Thank you so much for stopping by the blog today to check out the projects from the team.  Be sure to stop over at the Scrapbook Nerd online shop to find all of the awesome products to create with!
Have an amazing day!!
---
← Older Post Newer Post →
---